"Krauss-sama, fear not. I am right behind you."
Kanon to B2
1 Like
Shouldn't Kanon be one square down from where he is?
Yeah, you're right. My mistake. Fixed.
"It isn't fair that Belgephor went before me! I will show her on the name of Envy!"
Levithian to B6
2 Likes
Shandon to G2
"Do you want some tea? Sure, I'll make it. Just don't ask me anything about it, please. George, what kind of tea do you like? :blushingjessicaemoji: "
1 Like
AGH I don't know which stake is which!
Whatever G7 to G5.
We need some way to label them, this is way too hard to tell
1 Like
I'll think of something for that.
From left to right it's Lucifer of pride, Leviathan of envy, Satan of wrath, Belphegor of sloth, Mammon of greed, Beelzebub of luttony, and Asmodeus of lust.

White's turn.
1 Like
George captures G5.
"Now, Shannon! I will control the kingside, you will control the queenside. We will rule this board together!"
1 Like
Looks like George has finally started laying the groundwork to build up his castle. Poor Asmo, this wasn't the prince charming she was hoping for.
White captures first piece.
Asmodeus: Vanquished by another woman's white knight.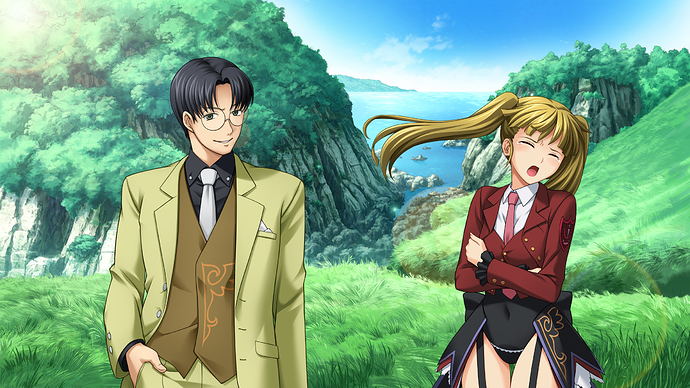 Black's turn.
1 Like
FOOLS!
THE MIGHTY GOAT-KUN HAS ASCENDED TO A NEW FORM
ALL MUST CALL HIM GOAT-SENSEI NOW
Pawn H5 to H4.
STRIKE HIM DOWN IF YOU DARE, MORTALS
1 Like
Shannon to A8
"Mrs. Eva, you changed. But my boobs are still bigger. N-no, that's not s-socks!"
3 Likes
Ouch, talk about a parting one-liner. A heavy blow indeed, both to the black side and to Eva-Beatrice's pride as a woman.
White captures a piece.
Eva-Beatrice: Put in her place by the woman who stole her son's heart.

Black's turn.
2 Likes
(Wow, Shannon looks so kyute on the other side.
)
1 Like
It's even more satisfying when there's nothing that can touch her from that position. Now if only a pawn would make it to the opposite side, then we'd have a magical girl-esque transformation as it gets promoted.
2 Likes
Magical pony Rosa, Maria would be happy.
1 Like